An enclosure for your pool has several advantages! Whether sliding on a rail system or high enough to enter by means of a door. Modern, or classic? There are no limits to your wishes! Here are all the advantages at a glance:
Childproof
Protection against dirt
Heat regulating
Extends the bathing season by 3-4 months
Energy saving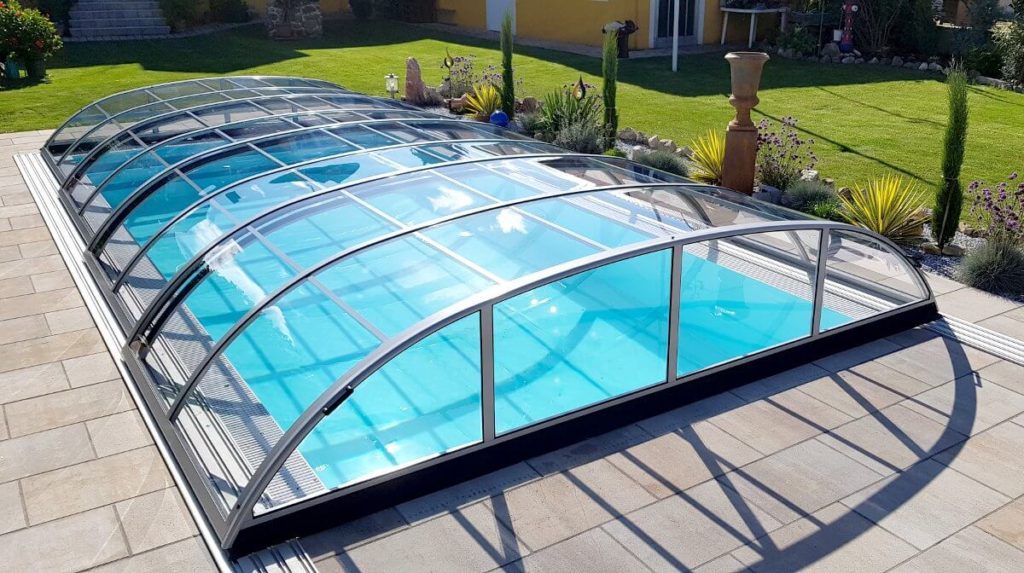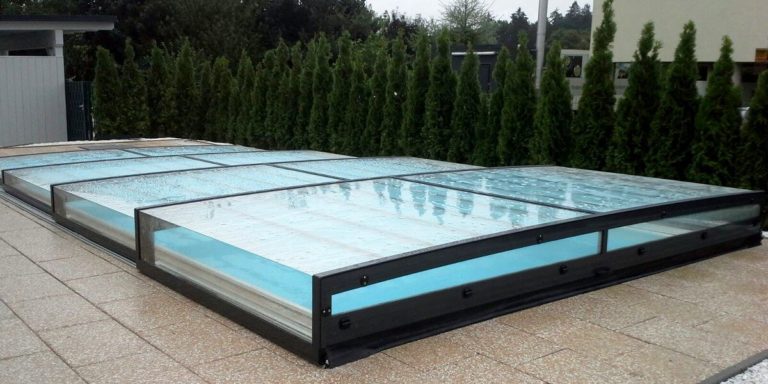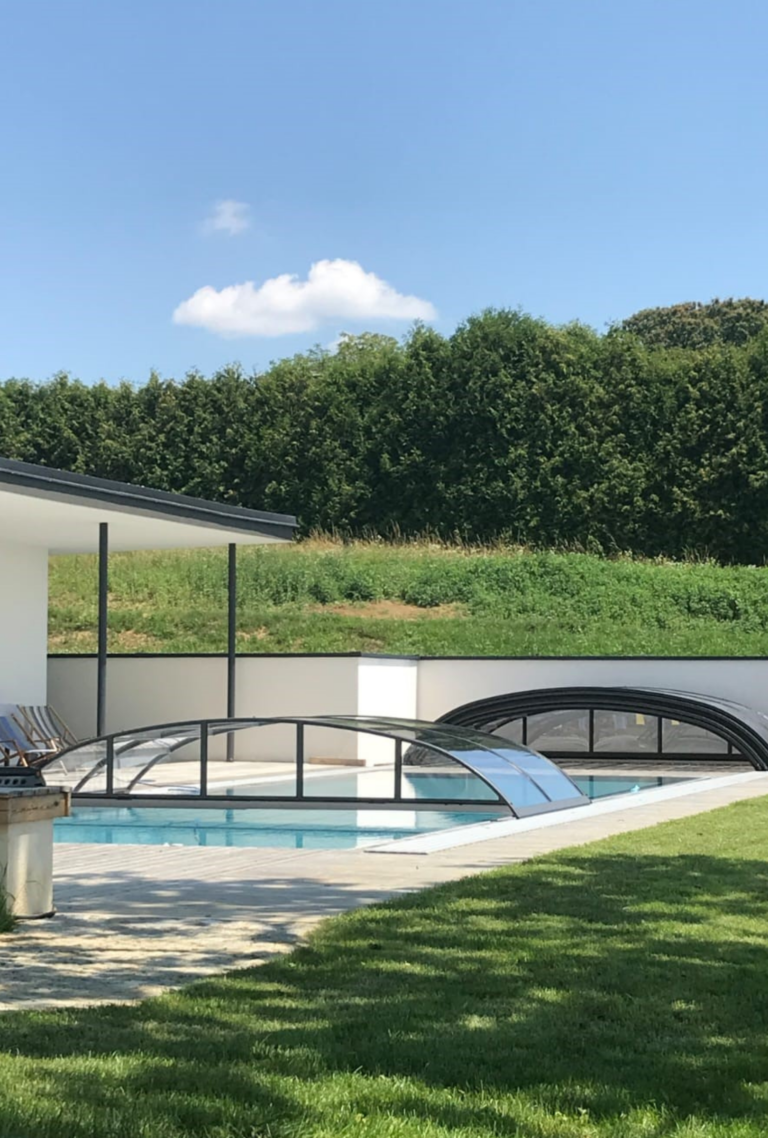 Advantages of a pool roof
Year-round or more months use of your new pool are desired? Exportpools.cz offers several variants for covering your pool.  Slatted or sliding segment covers are variants. For sliding segment covers we offer multiple models and solutions. From high or medium height, to flat and ultra-flat pool cover models with multiple solutions of entrance doors and air flaps. Optical glass and robust aluminum construction in various shades present an exclusive series of this type of pool.
A slatted cover can bear up to 50 kg and is therefore safe for children. We try to make your wish come true.  Up to 80% the operating costs of your heat, you save with the right pool cover and you can use the pool pleasure much longer, and enjoy your pool and time with your family.