Skimmer pool is technically relatively simple. Thus, it can score here with price, of course. In addition, it requires less space than, for example, an overflow pool. The skimmer – which is attached to the edge of the pool, sucks dirt from the water surface and holds back the captured dirt through a flap.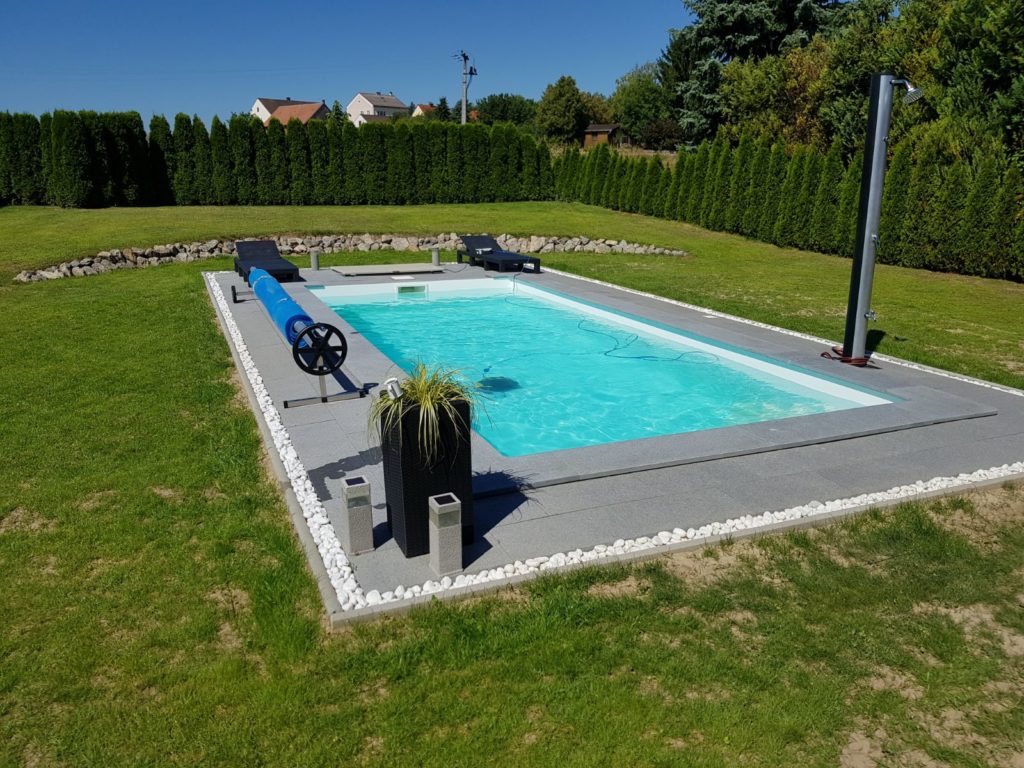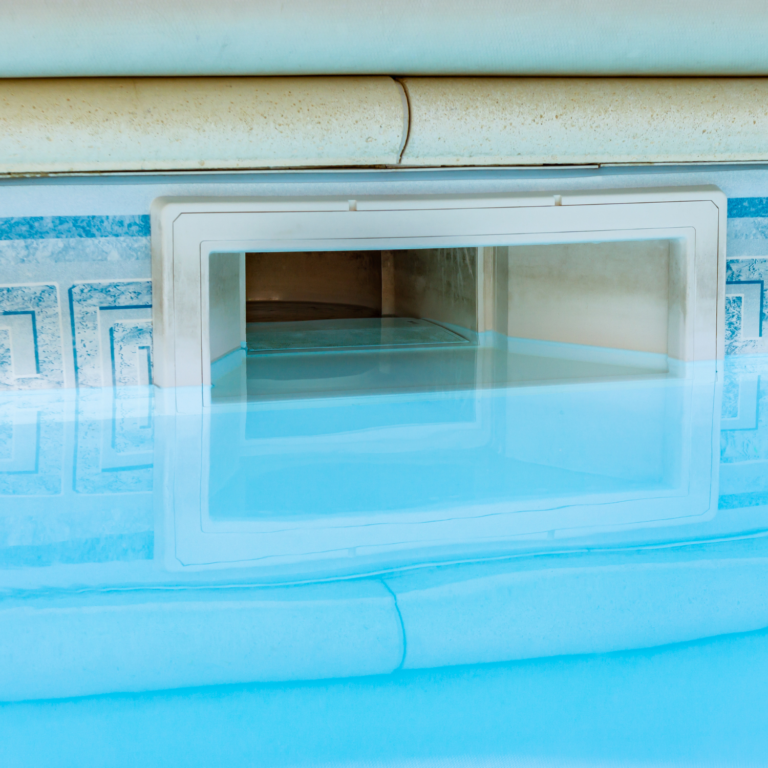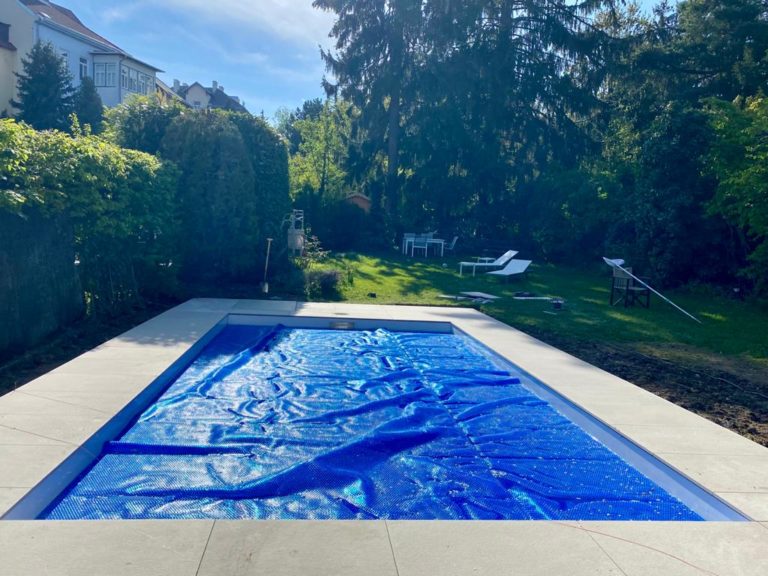 Functionality of a skimmer pool
Most pools that you can buy nowadays as standard are equipped with a skimmer-filter system. When cleaning the water surface, the water flows through the constant suction caused by the pump into a catch basket – also called a leaf basket. This leaf basket must be cleaned and inspected regularly to avoid overloading the pump. In pools with a skimmer, the water level can only be let in to about 6 cm below the edge of the pool. 
The construction of the skimmer pool is comparatively simple and therefore the technical requirements are low. The water is sucked into the pump via the skimmer and floor drains. There it is drawn through the filter(s) and let back into the pool via the inlet nozzles.