What is an overflow – pool? The overflow pool variant is one of the most popular! The overflow channel extends around the entire pool and the water level is thus optically almost seamlessly connected with the environment. It is essential that the pool is exactly in balance (+/- 2mm according to bathing standard DIN 19643). With this overflow pool, a compensation tank is also installed in the technical shaft and it needs a little more space than the skimmer pool.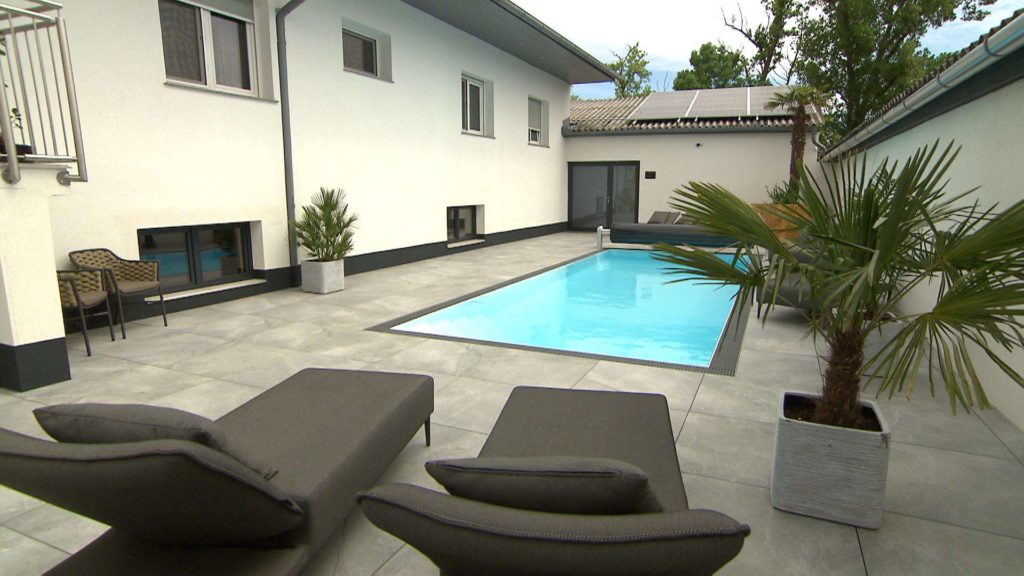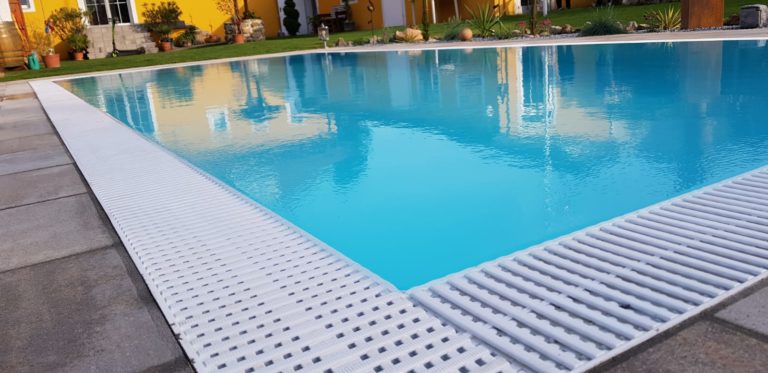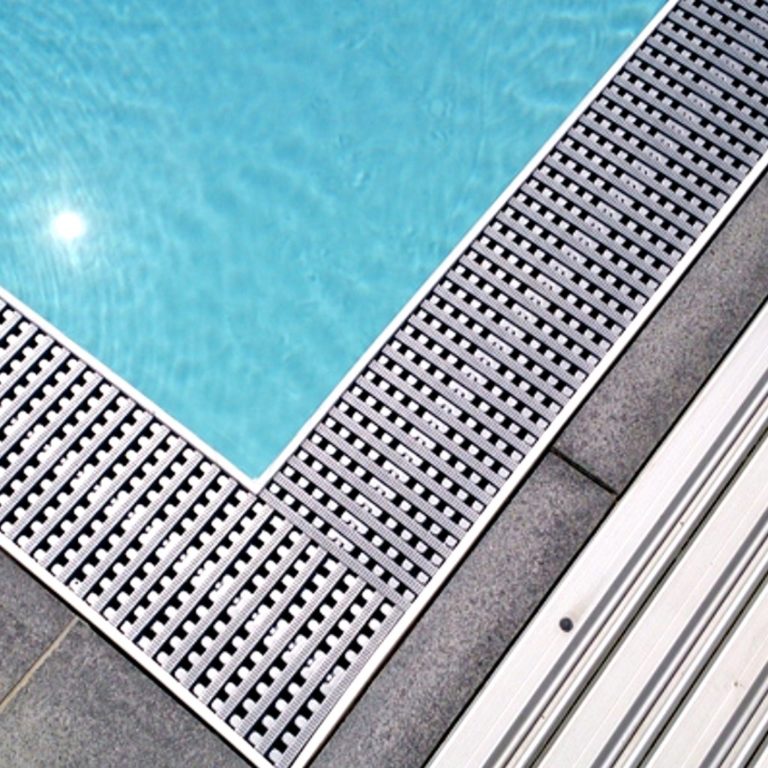 What is an overflow pool?
In an overflow pool, the water can be filled to the brim and flows directly through an overflow channel into an equalization tank (also called a surge tank). The technology of an overflow pool is more complex than that of a skimmer pool and also requires more space. 
Hidden in this equalization tank is a sophisticated technology that uses measuring probes to continuously detect and regulate the amount of water. Only then does the water reach the filters. In contrast to a skimmer pool, where water is sucked in only at one point, the rim in the overflow pool allows more surface area – to be circulated in a shorter time.
In the case of a flush water level, the horizontal difference in height over the entire length should not exceed +/- 2 mm according to the DIN 19643 pool standard, but we recommend not to exceed +/- 1.5 mm, and this can only be achieved with leveling compounds when making the foundation.
Not only the flush water level is modern and aesthetic, just because of this, the water does not constantly bang against the pool walls and is overall much quieter than other pool variants.